With its 30th anniversary approaching, Midwest Graphics and Steel Rule
Cutting Die is looking to the future with new passion. Known for its unique
skills within the graphics industry, Midwest Graphics has captured the attention of designers as they create new retail displays and other three-dimensional
point-of-purchase signage. The corrugated container industry has embraced Midwest Graphics and Steel Rule Cutting Die as an unsurpassed leader in the production of printing plates, and cutting dies.
Founded in 1989 by Mike Lalonde and John "Mike" Hannon, Midwest Graphics, Inc. utilized the latest equipment and technology which quickly made it known for its quality promotional displays, printing plates, and cutting dies.
That philosophy continues today as it invests in state-of-the-art manufacturing equipment and new robotics making its turnaround time second to none.
The company is located on the south side of Indianapolis where it continues to employ more than 80 workers while delivering printing plates, cutting dies and displays around the world.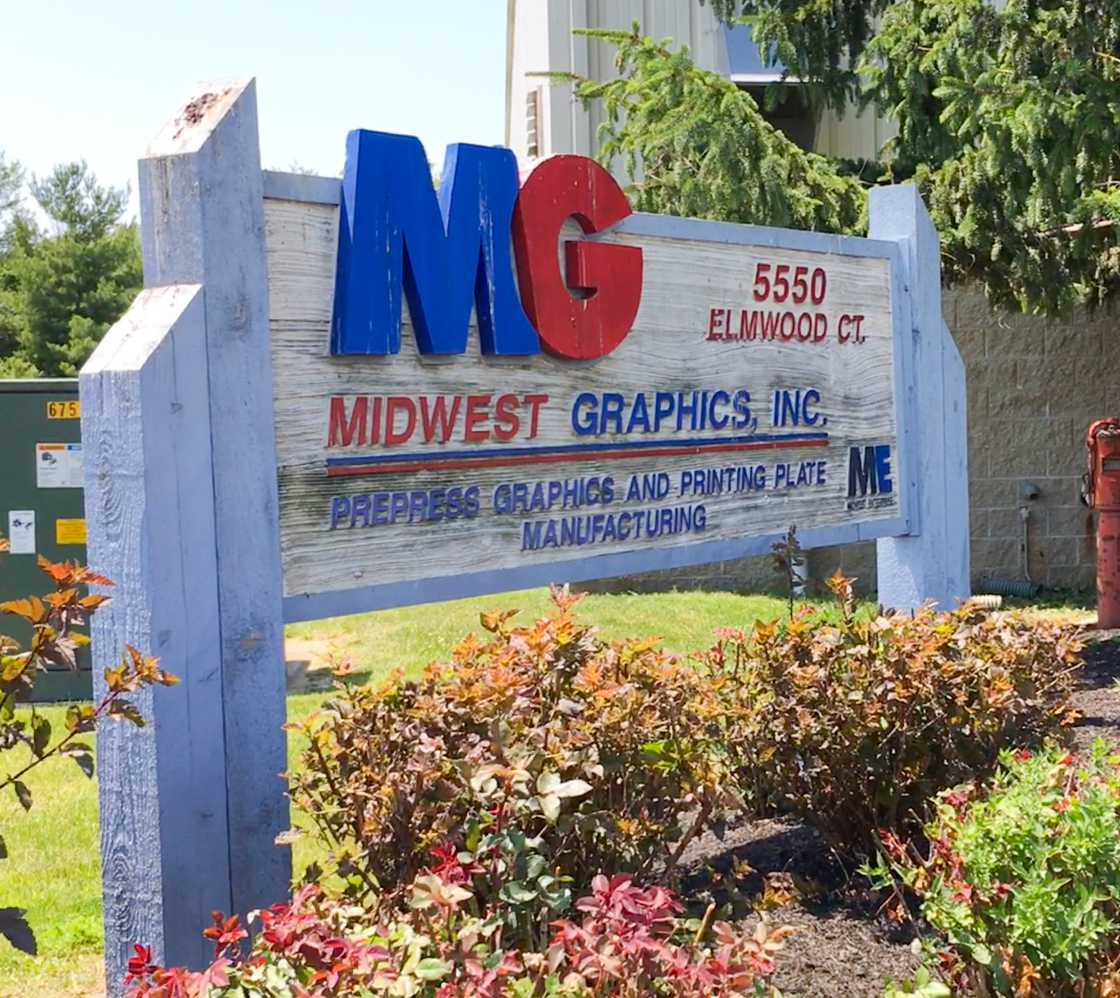 At Midwest Graphics, we are the total solution for all your graphics, digital and tooling needs.  From concept to completion with a personal touch.  Our team, builds long-term partnerships through collaboration.  Our hands-on approach to  create solutions, exceeds customer needs through education, service and high performance.  We solve problems with speed, flexibility and commitment.  We are constantly improving our quality service and processes to bring value to our customers.
Midwest Graphics, Inc. is dedicated to complete customer satisfaction.
To accomplish this goal, they utilize the latest equipment and technology
combined with experience and well-trained employees. The company continually strives to maintain a perfect balance of cutting edge technology and personal client attention. Midwest Graphics and Steel Rule Cutting Die is known for:
Versatile and strategic packaging service solutions
Unique designs for the display and promotional industry
Unparalleled pricing
Uncompromising results
As a locally owned and operated company, we're committed to building long-term relationships with customers and employees alike. We look for many qualities in the individuals we hire. A strong work ethic, a high level of organizational ability, and effective interpersonal skills are a great start. However, there is one attribute in particular we seek: the never-ending passion for delivering great customer service. If these are qualities you possess, you will find a rewarding career with us. We offer competitive compensation, ongoing training and a dynamic work experience that is both challenging and personally rewarding.
Thank you for expressing interest in a career with us. We currently are looking for eager individuals to join our growing team.  We are in search of estimators, drivers and general laborers.